Ready Website
Make Your Business with Superforex
About Ready Websites
We know that not everyone knows how to build websites, which is why we prepared complete ready-to-use websites for partners such as yourself. It comes pre-equipped with everything you need to begin, but it also contains sections you can populate with your own content. All of our suggested content for your site contains your affiliate links, so you can use it for attracting new customers. The sites come in a few different design options that you can view here.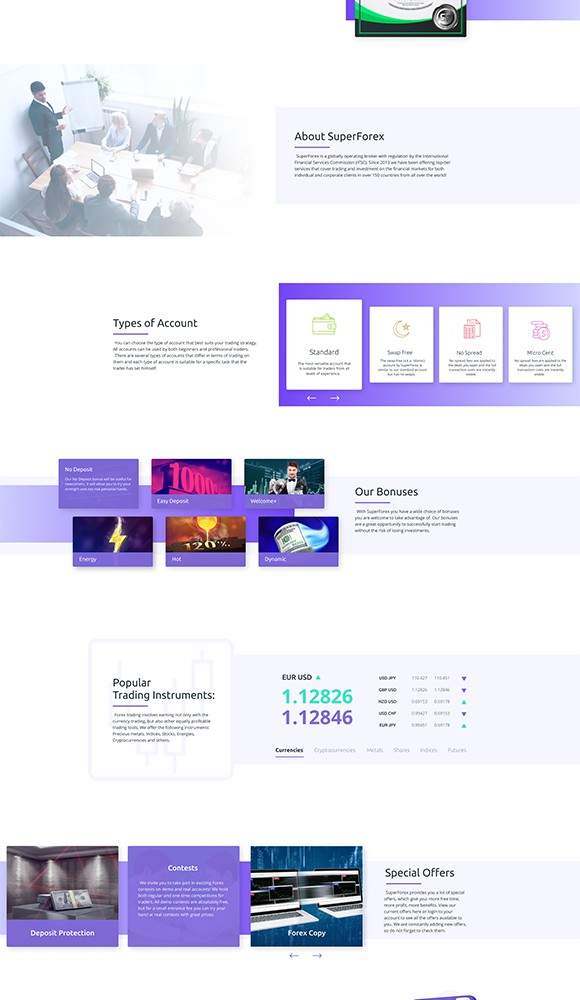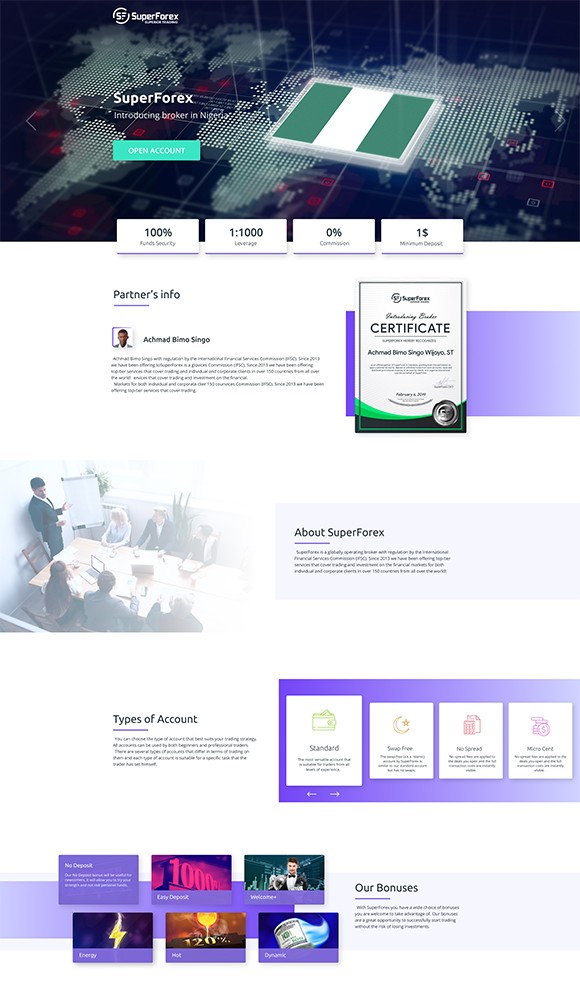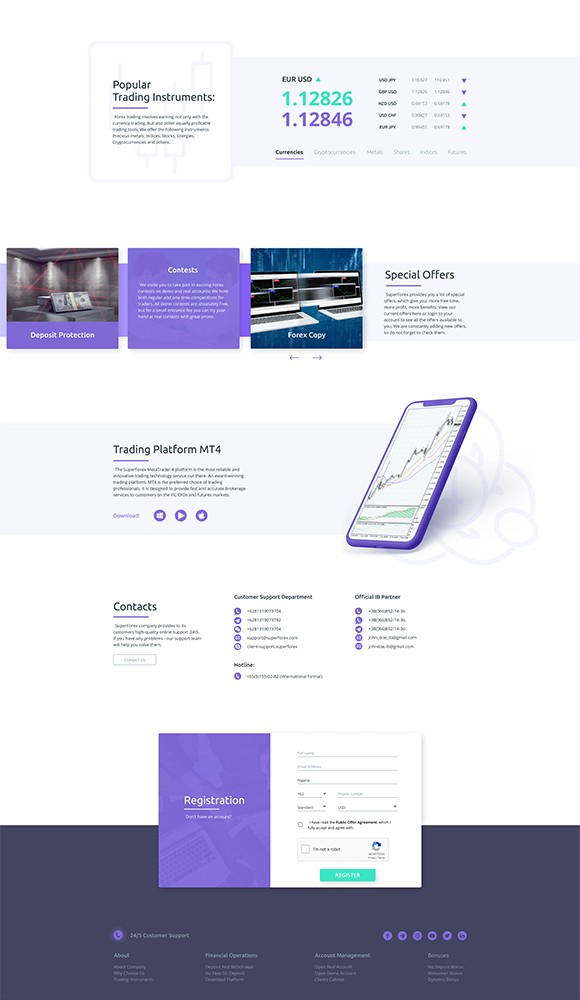 Please Fill In The Details Below
Success
Your request has been sent successfully. Thank you for this. We will get back to you.