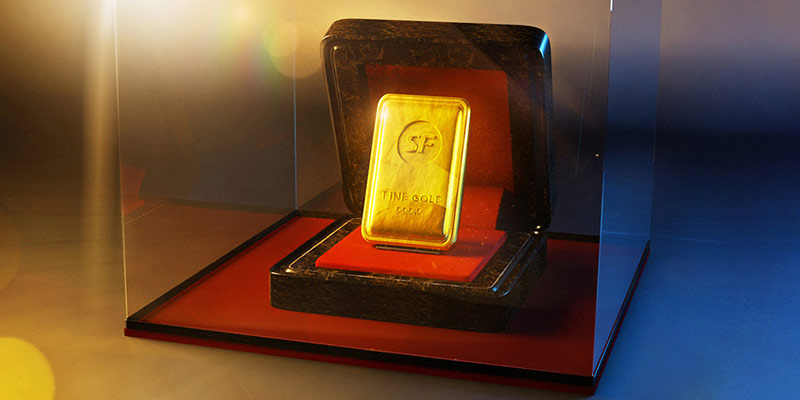 Golden Challenge
Become a Partner, Win a Gold Bullion and benefit from our Partnership Program
Become a Partner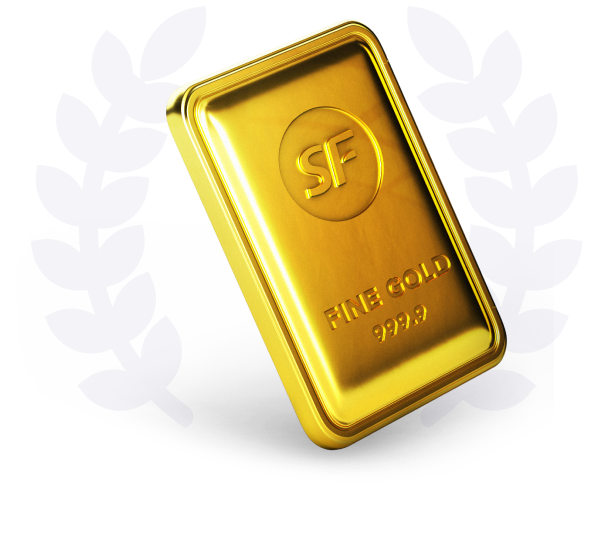 Win:
Gold Bullion
Term:
۱۰ شهریور ۱۴۰۰ - ۱۰ اردیبهشت ۱۴۰۱
Earn money with SuperForex! Compete with other partners and become the best of them in attracting customers to get a valuable gift from SuperForex. The partner who gets the maximum amount of partner commissions will get not only an impressive profit, but also a valuable prize: a gold bar as real as the opportunity to get it.
Golden Challenge Leaders: The Top 10
The best IB of 2022 will be determined soon, so start your journey towards this title today and earn with SuperForex.
| Place | Country | Account Number |
| --- | --- | --- |
| 1 | TZ | 541700 |
| 2 | ID | 300005 |
| 3 | LB | 86781 |
| 4 | ZM | 323879 |
| 5 | BD | 5247 |
| 6 | GB | 519818 |
| 7 | KE | 561580 |
| 8 | JP | 503571 |
| 9 | TH | 80235 |
| 10 | NG | 379883 |
How to Participate?
All SuperForex partners are automatically in the run for the prize. Simply continue with your regular partnership work - attracting new clients and encouraging them to trade. SuperForex will automatically track the commission from your hard work for the contest.
Not a Partner Yet?
If you don't have a partner's account already, now would be a great time to set up one. Even as a brand-new partner, you will still be eligible to participate in the competition.
Become a Partner
Navigate to the Partner's Cabinet and register a new account as a partner, not as a client. Someone from our Partnership Department will get in touch with you to explain everything and help you set up your business.
The foundation of all partnership programs is to find and attract new clients to the SuperForex family. You can use both offline and online methods to promote SuperForex, and our Partnership department is full of engaging materials to help you with that.
The people that you successfully refer to SuperForex will be recorded as your affiliates thanks to the unique affiliate code that each partner gets after registration. After registering via your affiliate link, trading activity of your clients brings you commission earnings.
For the duration of the contest, we would follow how much commission all of our partners are making. Whoever earns the most within the contest period will become the winner to receive a bar of solid gold as a prize (plus, bragging rights!).
What is a Forex Affiliate?
The work of a Forex affiliate is quite simple. You don't need to know the financial markets well or even have any experience trading. All you have to do is introduce SuperForex to prospective clients and encourage them to register. Once they open SuperForex accounts and start trading, you will start making a commission, a.k.a. Forex affiliate earnings.
SuperForex offers various types of partnership. The most common one is Forex Introducing broker. This is the most basic and most popular business partner program we have. An IB simply tries to recruit new clients for SuperForex.
We offer you one of the best forex affiliate programs on the market.
Support for events
Promo Materials, Seminars, Online Promotion and other help. Together we can hold a decent event.
Free partners websites
Leave web development to our specialists. Use our free ready websites for your business.
Rebate system
Give some of your commission back to your clients so they can trade more and generate more earnings for you.
Up to 100% bonus
Bonus on the deposits of the clients attracted: you can further stimulate your affiliates to trade more by doubling their deposits with this bonus
Still not sure you can earn with our business partner program?
It may be an easy way to earn if you:
Become a Partner
Have experience in the Forex sphere
Share your knowledge, trading tips, and benefits of financial trading - people will follow your lead.
Know other people who may be interested in trading and how to get their attention
Whether you have a website or a lot of followers on your social media - this is where you can find your clients. The more people you attract, and the more active they are, the greater your forex affiliate earnings will be.
Are willing to learn about our company and advertise us to your associates
The reason why the SuperForex business partner program is so popular is that we as a company offer prime quality services and constantly improve our offers. As a partner, we will do everything we can to inform you about every sweet deal we offer that can help motivate your affiliate group of clients.
Frequently Asked Questions
What is Affiliate Marketing?
What is the Partners' Commission?
What is an Affiliate Group?
How will the winner of the Golden Challenge be determined?
How do you know that this customer is mine?