Best New ECN broker in Africa 2020
SuperForex holds the title of the Best New ECN broker in Africa for 2020. Check why we are on top!
Open Account
SuperForex in Africa
Over the past year, SuperForex has made great strides in establishing itself as one of the best Forex brokers in Africa. We have partnered up with many Forex coaches in Africa to provide local support and education to our traders. We also support several local currencies to make Forex trading in Africa as convenient as possible.
SuperForex is at the top of the ECN broker list for Africa. In fact, SuperForex won the Global Brands award for Best New ECN Broker in Africa for 2020. We were recognized for our innovation, customer service, and overall performance as a broker.
SuperForex ECN Accounts
ECN accounts offer arguably the best and most professional trading environment you can get from the comfort of your home. They cut through the intermediaries other account types use and connect you directly to the market. This means you get the most accurate quotes and instant order execution when trading via an ECN account. The reliability, speediness, and transparency are why professional traders love ECN accounts so much.
SuperForex offers a variety of ECN accounts to suit different types of traders. The ECN Standard is perfect for those of you interested in big profit, who can afford big investments. For more modest traders, we have the ECN Standard Mini. There are also swap-free versions of these two accounts, as well as an ECN Crypto type. This diversity of ECN accounts ensures that you will find something that matches your trading preferences.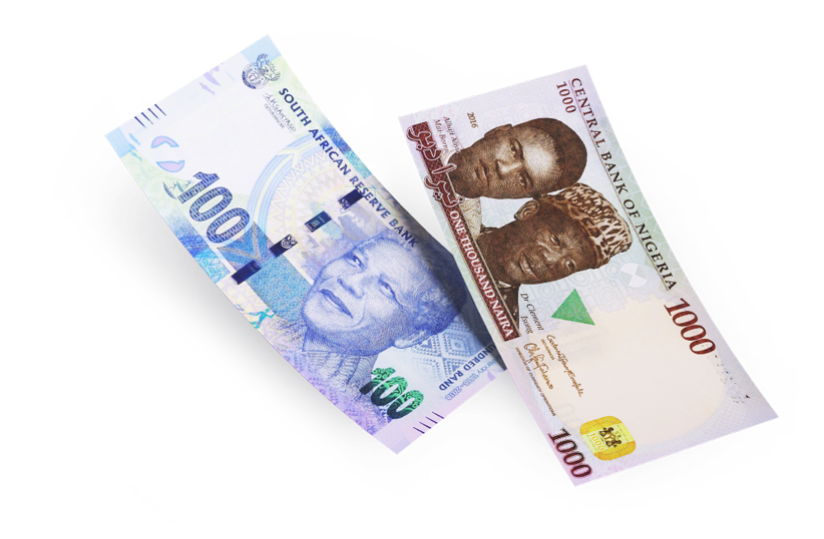 Use Your Local Currency
SuperForex prides itself on its versatility. Thus, we allow our customers to choose from many base currencies when they open an account - including two local African ones, the South African rand (ZAR) and the Nigerian naira (NGN).
Opening an account in your local currency has a wide range of benefits. Most notably, it will save you both time and money when making financial transactions with your account. When using local currency, you won't have to pay commission fees for exchanging your funds or wait for the exchange operations to complete before you can use your money. Plus, it is easier to work and make calculations in the currency you're already familiar with.
Free Analytics
Information is key when making trading decisions. This is why we try to give our customers as much access to the latest market news as possible, entirely free of charge. We publish analytical articles and market news daily.
Moreover, we have a team of video analysts from Africa, more specifically from Nigeria, Kenya, and South Africa. They publish quick video analysis videos regularly to help out local traders.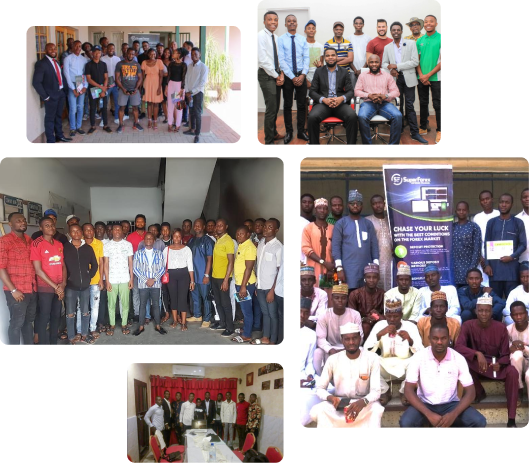 Our Seminars in Africa
In another effort to support trading education in Africa, we encourage our local representatives to organize training seminars and webinars for local traders. We hold such events quite regularly - almost every week. The locations vary, as we try to visit as many places as possible.
If we are holding a seminar near you, it will be advertised on our website, and you will likely also receive an invitation by email, so make sure you keep up with our emails.
Social Responsibility
The SuperForex team feels very passionately about issues like global famine and poverty. Thus, we (with the help of our local representatives) often aid local charities whose goals are to help people in need. We consider that it is our social responsibility to offer assistance whenever we can. This is why we like to do charity work as much as possible and donate food, medicine, and other crucial supplies to underprivileged communities.
Get Started with SuperForex
If you are looking for reliable brokers with bonuses, who also support leverage trading and ECN accounts, SuperForex is your top choice. Our conditions are perfect for both day trading and more long-term investments.
Start your trading career today by opening a SuperForex live trading account